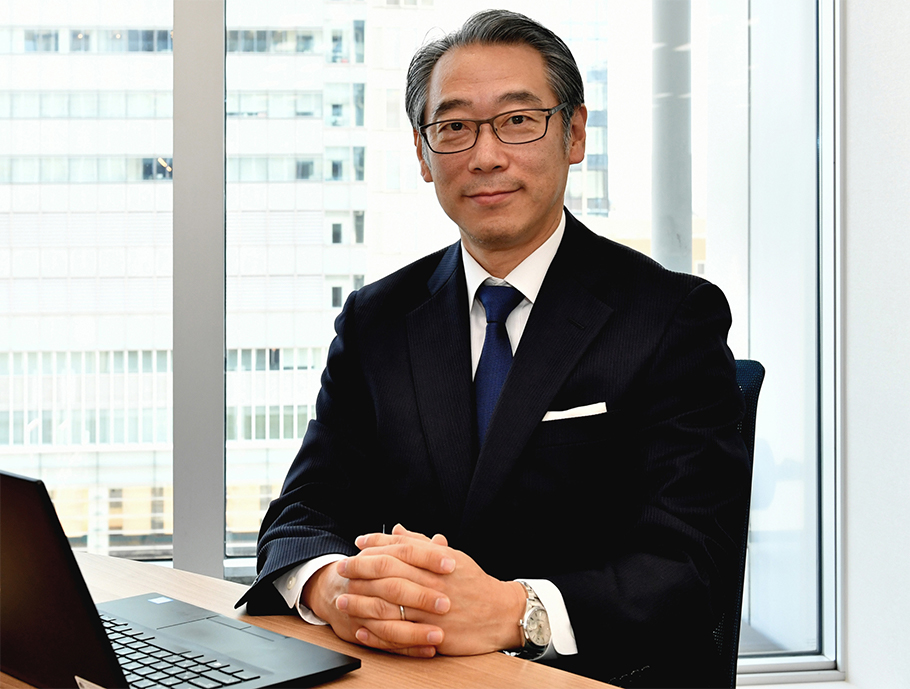 Job agency pursues quality over quantity
The sponsored content published in The Japan Times.
As Japan's labor market becomes increasingly globalized, Spring Professional (the Adecco Group Japan Permanent Placement Division) has been rapidly attaining achievements and a reputation for successfully matching job seekers of varied nationalities with domestic and foreign enterprises in Japan.
Keiichiro Itakura, managing director of Spring Professional, observed that Japan is experiencing a period of globalization distinct from the outward expansion that occurred a few decades ago.
"The first phase of globalization was outbound-based, where Japanese companies started to sell their products and services to other countries," said Itakura. He went on to explain that today's globalization consists of outbound and inbound factors.
Inward foreign direct investment has hit record highs for four consecutive years, according to the Japan External Trade Organization's Invest Japan Report 2018. This suggests Japan's international population is growing within the country and that a substantial number are here for the long haul as opposed to temporary stints.
"We do not get to choose whether to use English or not. It is becoming a must," said Itakura. He himself did not grow up bilingual. "I'm a late bloomer in terms of acquiring English skills," he said. When he started his career at one of Japan's largest trading companies after completing his bachelor's degree in science and technology, he spoke little English.
As he advanced in his career and made professional decisions both in Japan and abroad, Itakura acquired English skills that have become essential to leadership positions in international work environments.
At the same time, a high level of expertise is required to build a successful career. To better support seamless transitions between jobs, the company has nine departments focusing on different industries and professions. Human resources, finance, legal, sales, marketing, information technology, engineering and life sciences as well as property and construction are among them.
Since its launch in 2014, the number of consultants has grown from about 90 to over 280. "They are diverse, both in nationality and career background," said Itakura. Spring's consultants also boast rich work experience and knowledge of the fields their respective departments cover.
This knowledge is cultivated further through each department's mentorship and training programs in addition to on-the-job training. Workshops, practicing public speaking through weekly presentations and role-playing activities are among the opportunities that help build a deeper understanding of consultants' assigned fields.
Each department also plans and organizes seminars and networking events, inviting professionals from related industries. According to Itakura, this hands-on training helps deepen employee understanding of client companies while analyzing the market.
Mismatched employment is an unfortunate experience for both employers and workers. To ensure optimal matching of talents and jobs, Spring takes a 360-degree approach in that they assign one consultant to engage with both clients and job seekers. "There is nothing novel about this approach because it is exactly what recruitment companies had been doing long ago," said Itakura.
What was distinctive was the insight and foresight that Itakura demonstrated in making the decision to adopt the orthodox way in the current job market.
"A 180-degree approach as opposed to a full 360-degree one had become the mainstream during Japan's rapid economic growth period," said Itakura. This means that a recruitment company typically had two different groups of personnel — one that engaged with recruiting companies and another that dealt with candidates.
In a generation of intense growth characterized by the mantra "more is better," it likely served as an efficient way to catch up with the brisk job market of the time.
Today, however, both employers and job applicants are seeking quality and precision rather than efficiency.
"It may look as if productivity has dropped because the number of matches we can make is fewer than what a quantity-based approach can produce," said Itakura.
However, Spring has logged annual growth surpassing 30 percent for four consecutive years since its establishment. This is proof that Spring's highly professional and careful matching has been satisfying to clients and applicants.
"In a bid to boost our users' satisfaction even more, we are striving to further improve the accuracy of our data analysis to grasp their changing needs," Itakura said.
In addition to Spring's success in finding placements for Japanese applicants of various specializations, the company would also like to focus more on helping Japan-based foreign candidates with diverse professional backgrounds and those who intend to come to Japan to work.